Hawk Meet & Greet is a series of interviews that immerse you in the dynamic daily life of the company's employees. Each month, discover a new person through a unique and immersive testimony. Meet Amandine, Client Accountant at Hawk.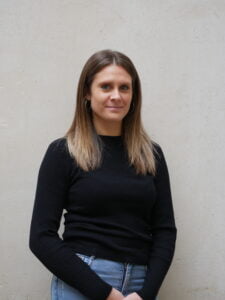 Can you quickly introduce yourself?
Hello, my name is Amandine, I am 30 years old. I have been in charge of client accounting at Hawk for almost 6 years, for all the company's entities. I started my career in general and supplier accounting, then I started to have some invoicing missions, which gave me the desire to deepen my knowledge and skills in this field.
What is your position and role at Hawk?
My role is to manage all invoicing and collection on the client side. My daily missions are to prepare, send invoices to customers, and to keep a regular follow up to ensure payments are made on time. As Hawk is a European player, I have the opportunity to oversee these processes in the different countries where we operate. I am fully involved in these financial aspects and I know that I am contributing to the financial health of the company!
What made the biggest impression on you when you joined the adventure?
As soon as I arrived in the company, I found the atmosphere very warm! All the employees have a team spirit; everyone tries to make people feel comfortable, to share, and to make the projects progress, whether it is within the Paris teams or those in Montpellier and the international offices. It's almost like a second family, and that's what I like about Hawk!
What do your days consist of and what are your daily challenges?
The days and weeks are varied in terms of tasks. Generally, I start each week by taking stock of the past week's customer collections, and then communicate to each country which customers will be contacted during the week. Finally, I focus on all the invoicing for the week, and respond to customer requests in between. Plus all the "side" tasks that come with these assignments.
In your opinion, what is your greatest success at Hawk?
Very clearly I would say the improvement in the automation of invoicing! When I joined 6 years ago, we were still doing invoices on Excel, with no invoicing tool, or even any data coming back from the platform to help me invoice each client. We have now managed, with the help of our Tech team, to set up a file that is automated from Hawk, and also an invoicing tool that allows me to invoice more quickly, and more efficiently. And we are still automating this process to this day!
What 3 adjectives would your team use to describe you?
To this question, they answered: committed, responsive and conscientious.
Finally, what message would you give to future employees?
Join us quickly! I've been with Hawk for almost 6 years now, I think the time speaks for itself… and as Hawk is a fast growing company, there are only opportunities to join our teams!
If you would like to join the Hawk adventure, do not hesitate to consult all the opportunities available by following this link.