Hawk is continuing to expand its UK team to deliver on the evolving needs of the agencies and brands using its cross-channel advertising and insights technology. Aminur Rahman joins the media and insights platform as Head of advertising operations, while new Account director Josh Hitchcock will look after Hawk's agency clients, including Dentsu and GroupM.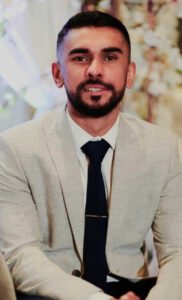 Rahman will oversee Hawk's managed service clients as well as those that use the self-service platform offering, working with them to enable them to maximise all the benefits of the technology with campaigns that are fully optimised and evolving. In his previous brand direct role, he built the programmatic offering and contributed to drive-to-store, footfall tracking and Digital Out-of-Home (DOOH) projects at online jewellery outlet, VASHI. Consultancy roles include working for agencies such as Total, Amnet and Trade Doubler.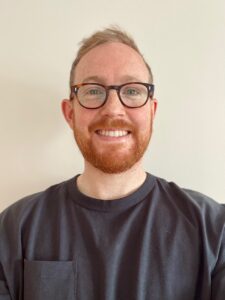 Hitchcock will also focus on ensuring the platform is delivering full value to clients. Leading the Hawk teams for Dentsu and GroupM as well as other key agencies, he will collaborate with senior stakeholders to develop strategies that see brand advertisers exploit every element of Hawk's media and insights technology. Hitchcock's industry experience includes roles at Sky AdSmart and sports entertainment platform, DAZN.
Rahman says: "Hawk Platform has been on my radar for some time; having been used to running linear, single-channel campaigns, the ability to deliver cross-channel campaigns through one DSP is a hugely enticing prospect.  My focus will be on making sure that all clients, whether they have chosen the managed or self-serve option, are using the technology as efficiently as possible and making the most of the capabilities it offers."
Hitchcock says: "Hawk is a highly sophisticated technology platform built for the needs of today's clients. As well as delivering smart advertising campaigns, the ability to quantify results is particularly important as media spend is required to work harder than ever. Hawk is a valued partner for agencies – and I look forward to developing and strengthening those relationships."
Chris Childs, Managing director of Hawk UK, says: "Hawk continues to grow as clients recognise the power of multi-channel advertising campaigns reinforced with insights that drive ongoing optimisation. The right people are critical for this expansion; Amin is a programmatic expert and Josh's extensive experience adds strength across the whole team. Both new hires set us up to deliver the most effective and efficient campaigns possible."
Hawk Platform enables its clients to plan, activate and manage advertising campaigns across mobile, digital audio, connected TV (CTV), digital out-of-home (DOOH), in-game advertising and the metaverse.  Advertisers can also work with Hawk's creative studio to build bespoke creatives optimised for each channel, while the platform's media insights technology enables meaningful and actionable insights to be extracted from all channels and used to enhance the effectiveness of future activity.